Made for the way
you live
Il rito del caffè è un piacere quotidiano che accompagna molti momenti importanti della
nostra vita: a casa, in ufficio, con gli amici. Il modo in cui tu scegli di viverli merita un'attenzione
speciale, la stessa che dedichi alla scelta di un elemento di design e d'arredo.
Life is a coffee grinder designed to enrich your spaces and your moments: easy to use, it will be your accomplice in experiencing the true pleasure of coffee, in a free, curious, complete and eclectic way. Discover new ways of making coffee, always with italian style and design.
FEATURES
To inspire your creativity
Life is perfect for grinding beans to make whatever type of coffee you desire. A delicious coffee grind for pour-over brewing, using the Chemex or V60 for example, or a classic espresso or a morning cappuccino.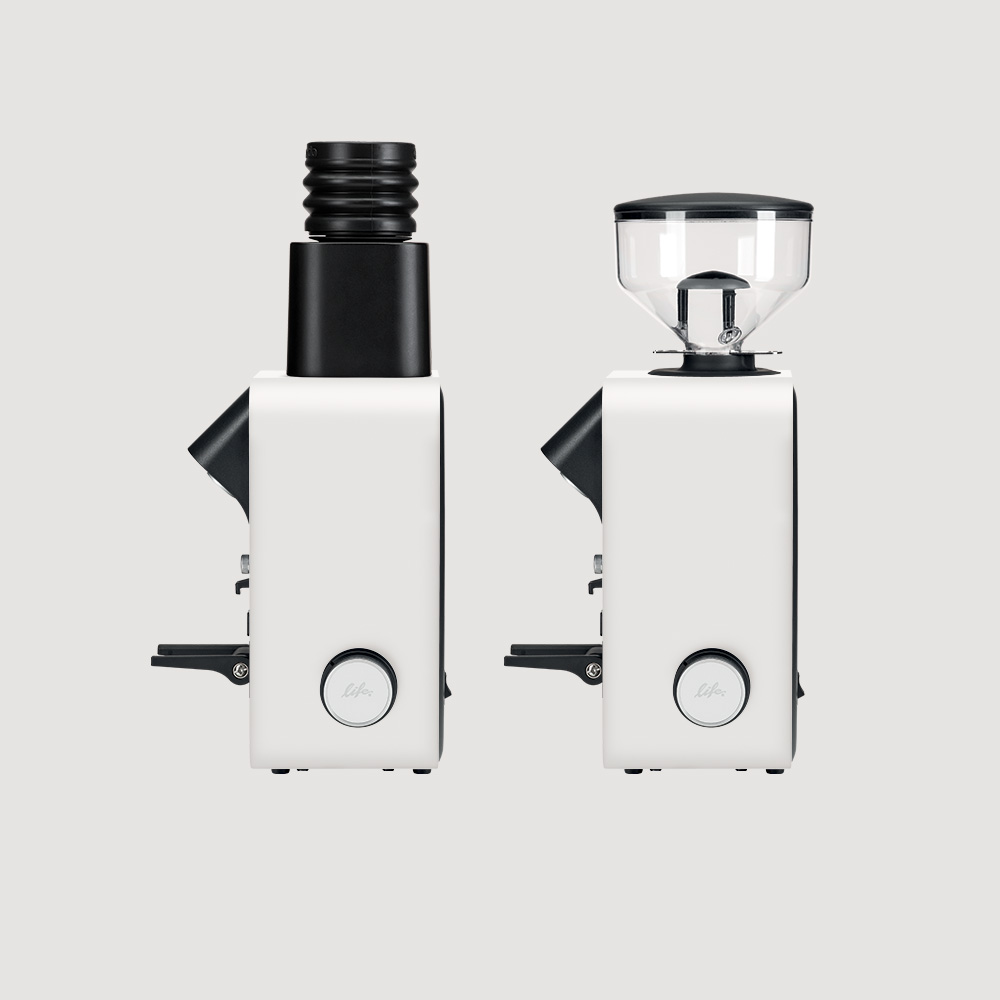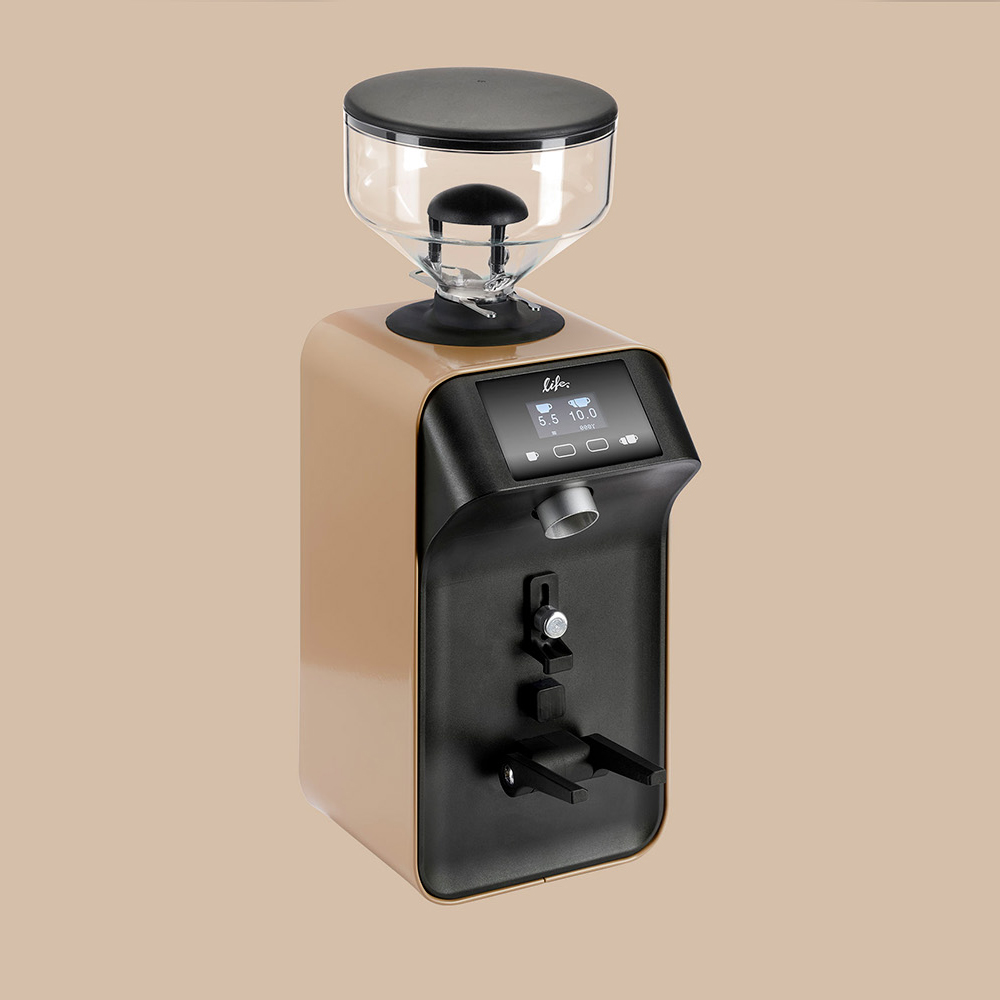 An ally forever
If you're passionate about coffee or love beautiful things, you can always depend on Life. Built to last using high-quality, durable materials, it makes preparing any kind of coffee child's play. Don't be afraid to dare!
Touch display
With just one touch you'll have coffee ground from fresh beans, together with that irresistible flavour and aroma.
Its intuitive touch display lets you grind your coffee just how you like it.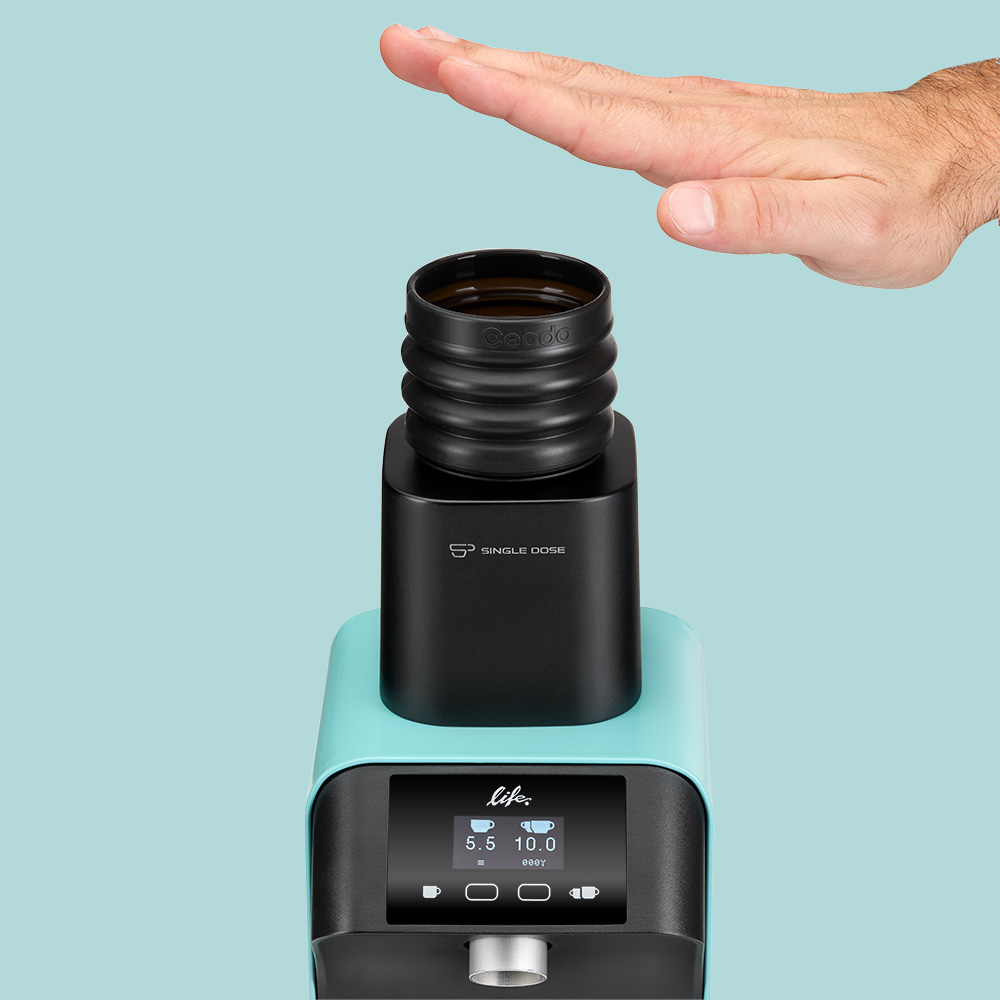 Sustainability
The zero-retention bellows for single-dose grinds, and low energy consumption cutting-edge technology, ensure reduced environmental impact and less coffee waste.
Macine: ø 50 mm Flat
RPM: 50hz = 1380 – 60hz = 1650
Capacità tramogia: kg 0,25
Potenza: w 250
Impostazione dose digital
Touch display
Peso netto: 6
Peso lordo: 7,5
Dimensioni: mm 150 x 200 x 360